New Construction in Boyds Creek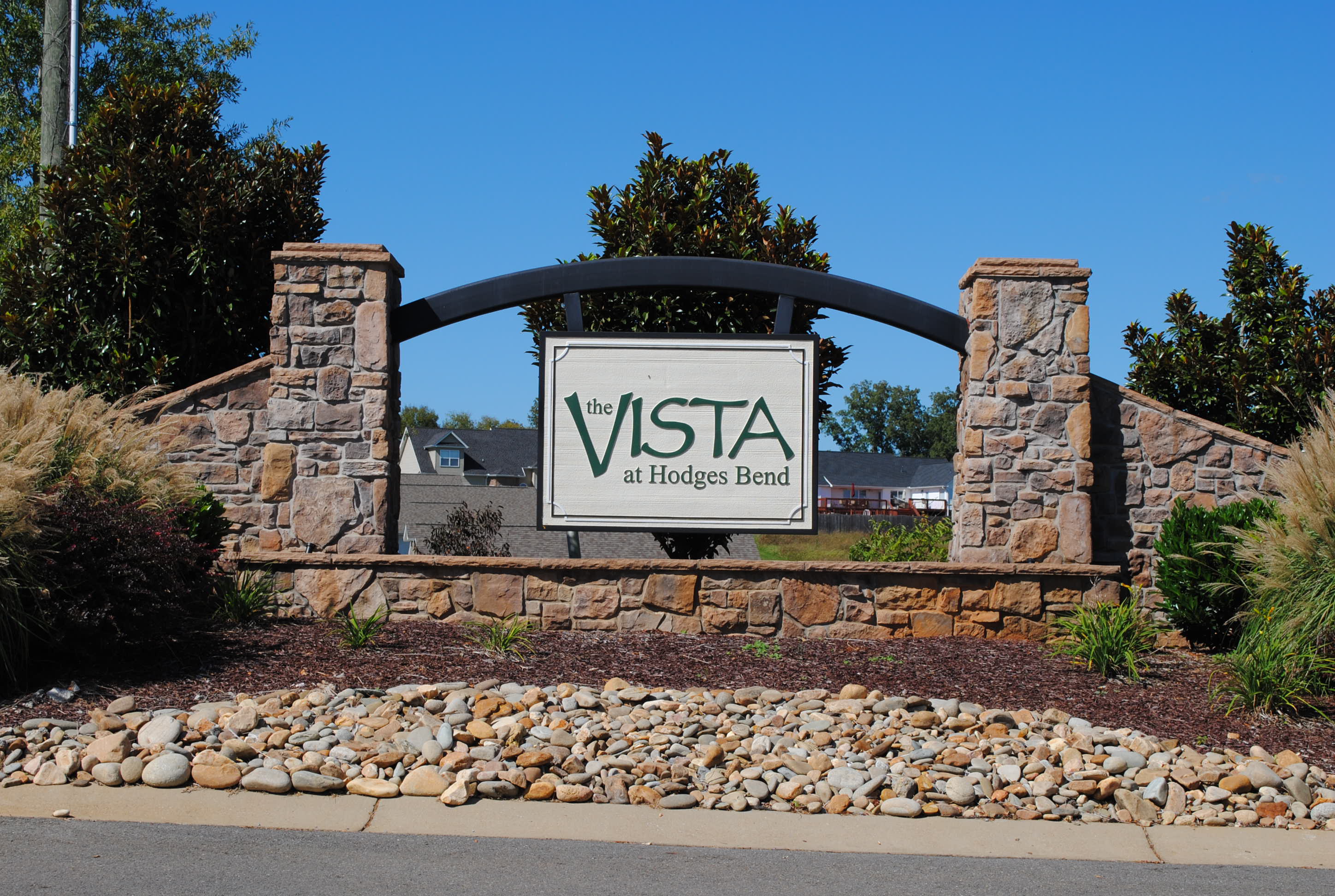 The Vsta at Hodges Bend is one of the newest communities in Sevier county offering new homes starting in the $200's. Many of the features of The Vista are a planned pool area, views from many of the lots, underground utilities including gas. The subdivision is also located a short distance from Boyds Creek school and offers easy access to Seymour, Knoxville, Sevierville, Pigeon Forge, Gatlinburg and the surrounding areas. offering 1 and 2 level homes all with garages.
---
The majority of my clients come from out of state. They start looking for Smoky Mountain Real Estate online long before they come to town. I stay in contact with clients answering questions along the way untill it is time for them to make the choice to buy. I am used to long term relationships with clients and I don't pressure to buy now just to make a sale. When the time is best for you it will happen. My goal is to be there when you are ready.
I make sure to answer all emails ASAP in minuets or hours not days. I fully understand today's need for information now.
I work in the Smoky Mountains of Gatlinburg TN, Wears Valley TN, Pigeon Forge TN, Sevierville TN and all areas of East Tennessee.I work in the Great Smoky Mountains a few miles from the National Park. Also known as the gateway to the Great Smoky Mountains.

This site includes information on Gatlinburg Foreclosures, Pigeon Forge Foreclosurs, Sevierville Foreclosures, luxury log cabins for sale in Pigeon Forge and Gatlinburg Tennessee, Search All Area Homes for sale in Gatlinburg, Pigeon Forge, Sevierville, Wears Valley, and Surrounding areas, in the Smoky Mountains of East Tennessee. Multiple listing servicedata is provided by GSMAR, and also includes real estate property and homes in Sevier County, Sevierville, including condos for sale, town homes for sale, log homes for sale, lots and land for sale, and investment homes for sale in Gatlinburg and the surrounding cities of Cobbly Nob, Kodak, Pitman Center, Seymour, Douglas lake, Dandridge, Boydes Creek, Bluff Mountain and New Center. The site also covers other areas of real estate, including investment property for sale in East Tennessee represented by Realtors, brokers and real estate agents in Sevier, cocke, Blount,and Knox county regions. People who search MLS home listings, whether they are buying a second home, Investment Cabin, relocating or buying a first home in (East Tennessee), in Sevierville, Gatlinburg, Pigeon forge, or Wears Valley will find useful information on Log Cabins home for sale, homes for lease, log homes, investment homes, condominiums, town homes, luxury homes, executive homes, and new developments, to buy or sell, with additional information on schools and regional highlights. Home buyers and sellers can find information on properties through MLS search on residential real estate or other properties. Kenny Gays is a licensed Broker/REALTOR® and has expert knowledge of the properties in these communities. This web site is a resource for real estate, investment property, relocation, rental property, buying property with no money down, and lease purchase option homes.

Foreclosures and Short Sales in Pigeon Forge, Gatlinburg, Wears Valley, Sevierville. Click here to submit a request for the latest foreclosure and short sale list in the Sevierville, Gatlinburg, Pigeon Forge, Wears Valley, Kodak, Boydes Creek, Seymour, New Center and surrounding areas. I will send you free emails showing you what is current in our MLS not like other outdated websites. Foreclosures and short sales are a great way to find a great deal on a cabin or chalet in Pigeon Forge, Gatlinburg, Wears Valley, Sevierville and surrounding areas.
Are you looking for a deal on a Freddie Mac and Fannie Mae foreclosures? I can help. There are also many great deals from banks like J.P. Morgan Chase, Regions Bank, Citi Group, Wells Fargo, Bank of America as well as many of our local banks like Tennessee State Bank, MNB, CNB, etc.

---
As a Real Estate Broker I offer Buyer's my Real Estate experience giving you the representation you deserve. I am experienced with Foreclosed properties, luxury log homes, The Short Sale real estate process. I work with buyer's of investment cabins for sale in Gatlinburg, Cabins for sale in Pigeon Forge, cabins for sale in Sevierville and all the log home / second home communities of Sevier County. I also work with first time home buyers making it easy for home ownership. I have Foreclosure and short sale experience and have earned the SFR designation. I enjoy working as a buyer's agent and hold the ABR designation as well. This is free for buyers (Why not have representation if the seller pays the commission).
If you are interested in selling a Log cabin, Primary Home, Chalet, Land tract, or condominium Call me and I will tell you what it is worth.
You can choose to buy a vacation home anywhere but take a look at some aspects of the location you are looking in. Some vacation destinations have minimal positives such as a beach if you are looking on the coast or the mountains of Montana with great views but not much more to offer. The Gatlinburg and Pigeon Forge area offers views, hiking, fishing, skiing, shopping, sight seeing, horseback riding, rafting, amusements and more. You will have more fun and if you consider the amount of visitors Gatlinburg and Pigeon Forge gets you should be able to see how much easier it can be to rent it while you own it and when you want to sell your log cabin or chalet when you are done with it.